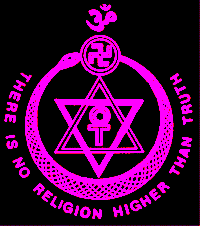 206 Newport Road,
Cardiff, Wales, UK, CF24 1DL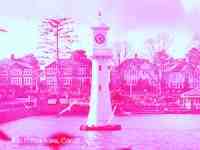 The Scott Memorial, Roath Park Lake
A familiar Cardiff landmark
Theosophy Cardiff are pleased to present
an outstanding introductory work on
Theosophy by a Student of Katherine Tingley entitled "Elementary Theosophy"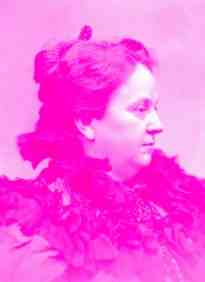 Katherine Tingley
1847 – 1929
Founder & President of the
Point Loma Theosophical Society 1896 -1929
She and her students produced a series of informative
Theosophical works in the early years of the 20th century
ELEMENTARY
By
A Student of Katherine Tingley
Chapter 8
The Meaning of Death
What then is death according to Theosophy? It is not at all the horror that the world has made it. It is the passing of the soul into its own nature, for rest.
In life it has permitted itself to become, as it were, of the nature of the body. If it has had joys, it has had pains that far outweigh, pains of body and pains of mind. It needs rest from all these and from struggle. Though it came from the Divine and is divine, in the case of the great majority it has never yet recognized that. It goes to the temporary rest and sleep of death with all its purer earth memories clustering around it. And of these it fashions its unclouded and beautiful dream. The divine law shows itself at its tenderest to the dead.
But the sleep does not come at once. After the eyes have closed for the last time, after pulse and breath have stopped, life lingers long. And in those first hours, while the brain is yielding up its stores, and the soul is watching every detail of the now closed life pass again before it, there should be silence and peace in the death chamber. Loving thought -- yes, that helps. But passionately expressed and selfish grief is felt by the soul as a disturbance, hindering its work. For as memory is unpicked to its last fiber, the soul is learning, noting in the clear light where it failed, where it sinned, where it achieved victory in the hard life-battle with the thronging lower impulses. Not till this is done, till the wheat has been garnered, is that life really over.
But at last there is the change. A sleep begins whose dreams are unclouded by anything evil, anything painful. The soul is no longer conjoined with the source of evil; it rests in the pure divine light. That is why death is in nature's program that the soul may rest and progress.
And whilst it rests it is out of touch, mercifully, with life on earth. It can neither be reached by word or thought. Nor can it break its rest to communicate with those on earth.
Nevertheless there is one line of communication both ways. The pure current of love from those on earth does reach it, touches and enters the dream and makes it more living.
And in return its love for those it left behind touches them, strengthens them in the battle of life, helps them in their highest efforts for right, purifies them. Except for this current, which is deeper than thought, deeper than word, there is no communication possible. How otherwise could the soul rest?
But the rest is over at last; the divine light has given new energy for another life. The dream fades; the soul is drawn again to earth to take up its work. It comes once more among those with whom in other lives it has been associated.
We pass from birth to birth, resuming old ties, making new ones, suffering, rejoicing, and through all growing. This great human family is ever getting closer and closer. As a man will find some old acquaintance unexpectedly in passing through some foreign city, so, it may be, there is already hardly a spot on earth where any one of us could incarnate and not find some he had known in other lives. There are many hates still to wear out between man and man; every one of us has much to overcome in our own nature. But we move.
We can see that life will not always be as now. Sometime there will be comradeship universal and all men will have awakened to their divinity. They will feel in their hearts the constant presence of that Light to which they have given so many names, to which they have ascribed such diverse qualities, which sometimes they have figured as but a man, a personality drawn large; sometimes as a blind force, sometimes, alas! as an avenging fiend. It will be the more really a presence to them, the more really an ever active inspiration, the more they understand that in its fullness it is beyond human imagining and description.
They will be content to worship at the point where thought ceases, from that worship gaining perception of the reason and goal of human life. From it came man's soul; to it returns that soul, yet never more to lose in it the individuality that is the thread of each man's series of existences.
Once a living soul, always a living soul. Once we were omniscient because we were parts of its omniscience. It called us forth, to win each for himself omniscience. Yet the very word omniscience, for us, is forever relative. When we have learned one nature, which is its robe, and tasted to the full the beauty of that knowledge, another and higher and richer will be ready before our eyes. Unhappiness and pain were no part of the program.
We made them; unbrotherhood of each to each made them. It is only we that can end them. When man has learned to turn to his fellow man with friendliness and compassion, with the will to give instead of to take, unhappiness is ended. And when he has learned himself, unwisdom and darkness are ended.
206 Newport Road,
Cardiff, Wales, UK, CF24 1DL
For more info on Theosophy
Try these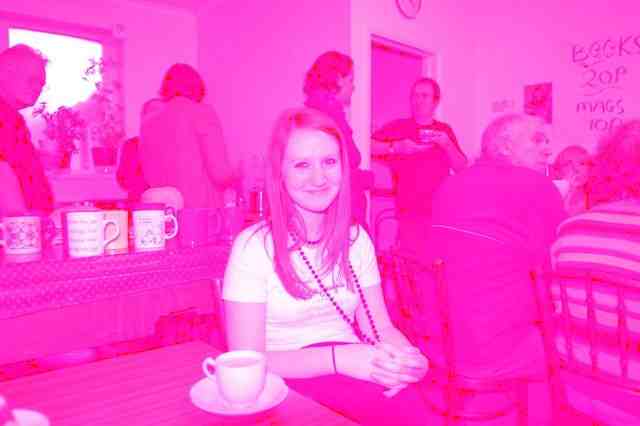 Cardiff Theosophical Society meetings are informal
and there's always a cup of tea afterwards
The Cardiff Theosophical Society Website
The National Wales Theosophy Website
Theosophy Cardiff's Instant Guide
One liners and quick explanations
H P Blavatsky is usually the only
Theosophist that most people have ever
heard of. Let's put that right
The Voice of the Silence Website
Dave's Streetwise Theosophy Boards
If you run a Theosophy Study Group,
please feel free to use any material on this site
If you run a Theosophy Group you can use
this as an introductory handout
It's all "water under the bridge" but everything you do
makes an imprint on the Space-Time Continuum.
An Independent Theosophical Republic
Links to Free Online Theosophy 
Study Resources; Courses, Writings, 
The main criteria for the inclusion of
links on this site is that they have some
relationship (however tenuous) to Theosophy
and are lightweight, amusing or entertaining.
Topics include Quantum Theory and Socks,
Dick Dastardly and Legendary Blues Singers.
Lentil burgers, a thousand press ups before breakfast and
the daily 25 mile run may put it off for a while but death
seems to get most of us in the end. We are pleased to
present for your consideration, a definitive work on the
subject by a Student of Katherine Tingley entitled
This is for everyone, you don't have to live
in Wales to make good use of this Website
No Aardvarks were harmed in the
The Spiritual Home of Urban Theosophy
The Earth Base for Evolutionary Theosophy
Classic Introductory Theosophy Text
A Text Book of Theosophy By C W Leadbeater
What Theosophy Is  From the Absolute to Man
The Formation of a Solar System  The Evolution of Life
The Constitution of Man  After Death  Reincarnation
The Purpose of Life  The Planetary Chains
The Result of Theosophical Study
National Wales Centre for Theosophy
Blavatsky Wales Theosophy Group
Selection of H P Blavatsky's Writings
Theosophy Birmingham (England)
The Birmingham Annie Besant Lodge
_______________________
Tekels Park to be Sold to a Developer
Concerns about the fate of the wildlife as
Tekels Park is to be Sold to a Developer
Concerns are raised about the fate of the wildlife as
The Spiritual Retreat, Tekels Park in Camberley,
Surrey, England is to be sold to a developer.
Tekels Park is a 50 acre woodland park, purchased
 for the Adyar Theosophical Society in England in 1929.
In addition to concern about the park, many are
 worried about the future of the Tekels Park Deer
as they are not a protected species.
Confusion as the Theoversity moves out of 
Tekels Park to Southampton, Glastonbury & 
Chorley in Lancashire while the leadership claim
that the Theosophical Society will carry on using 
Tekels Park despite its sale to a developer
Anyone planning a "Spiritual" stay at the
Tekels Park Guest House should be aware of the sale.
Tekels Park & the Loch Ness Monster
A Satirical view of the sale of Tekels Park
in Camberley, Surrey to a developer
The Toff's Guide to the Sale of Tekels Park
What the men in top hats have to
say about the sale of Tekels Park
________________________
The Theosophy Cardiff
Glastonbury Pages
The Theosophy Cardiff Guide to
The Theosophy Cardiff Guide to
The Theosophy Cardiff Guide to
The Terraced Maze of Glastonbury Tor
Glastonbury and Joseph of Arimathea
The Grave of King Arthur & Guinevere
Views of Glastonbury High Street
The Theosophy Cardiff Guide to
Quick Explanations with Links to More Detailed Info
What is Theosophy ?  Theosophy Defined (More Detail)
Three Fundamental Propositions  Key Concepts of Theosophy
Cosmogenesis  Anthropogenesis  Root Races
Ascended Masters  After Death States
The Seven Principles of Man  Karma
Reincarnation   Helena Petrovna Blavatsky
Colonel Henry Steel Olcott  William Quan Judge
The Start of the Theosophical Society
History of the Theosophical Society
Theosophical Society Presidents
History of the Theosophical Society in Wales
The Three Objectives of the Theosophical Society
Explanation of the Theosophical Society Emblem
The Theosophical Order of Service (TOS)
Glossaries of Theosophical Terms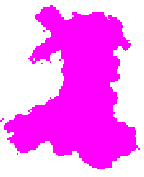 General pages about Wales, Welsh History
and The History of Theosophy in Wales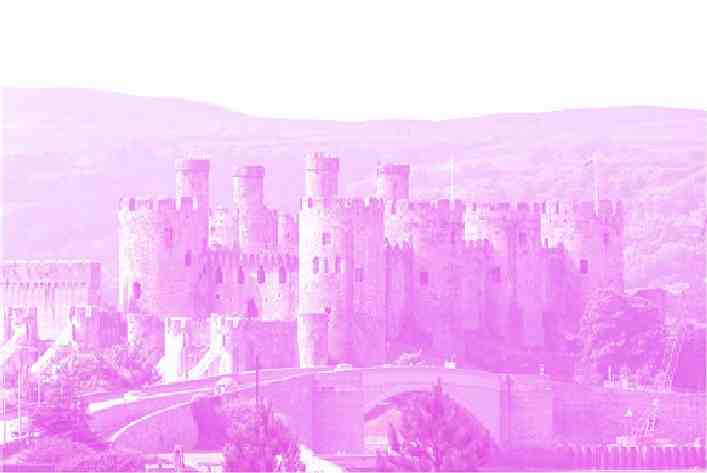 Conwy Castle on the North Wales Coast
Wales is a Principality within the United Kingdom and
has an eastern border with England.
The land area is just over 8,000 square miles.
Snowdon in North Wales is the highest mountain at 3,650 feet.
The coastline is almost 750 miles long.
The population of Wales as at the 2001 census is 2,946,200.
Try these if you don't live in Wales
and are looking for a
Local Theosophy Group or Centre
UK Listing of Theosophical Groups
____________________________

<![if !supportLineBreakNewLine]>
<![endif]>
___________________________
Cardiff Theosophical Society in Wales
Cardiff, Wales, UK. CF24 – 1DL
_____________________________
Cardiff Picture Gallery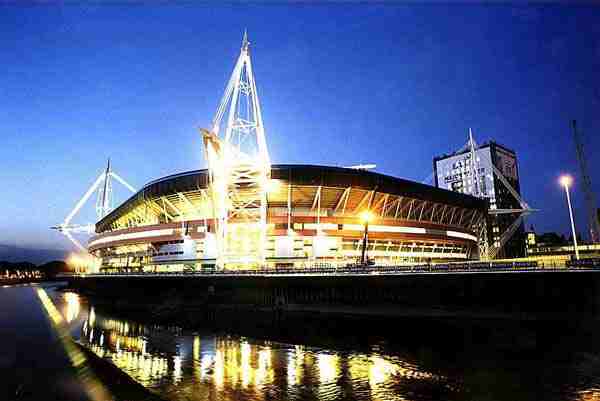 Cardiff Millennium Stadium
The Hayes Cafe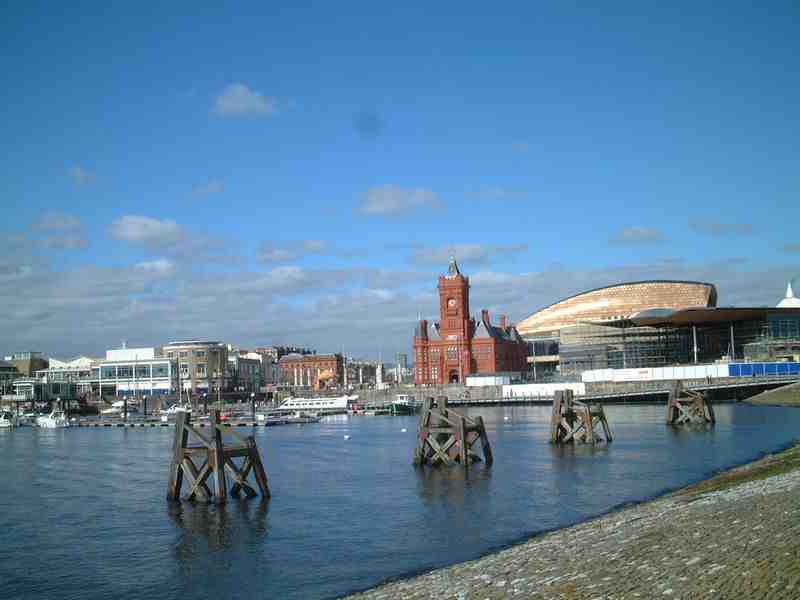 Cardiff Bay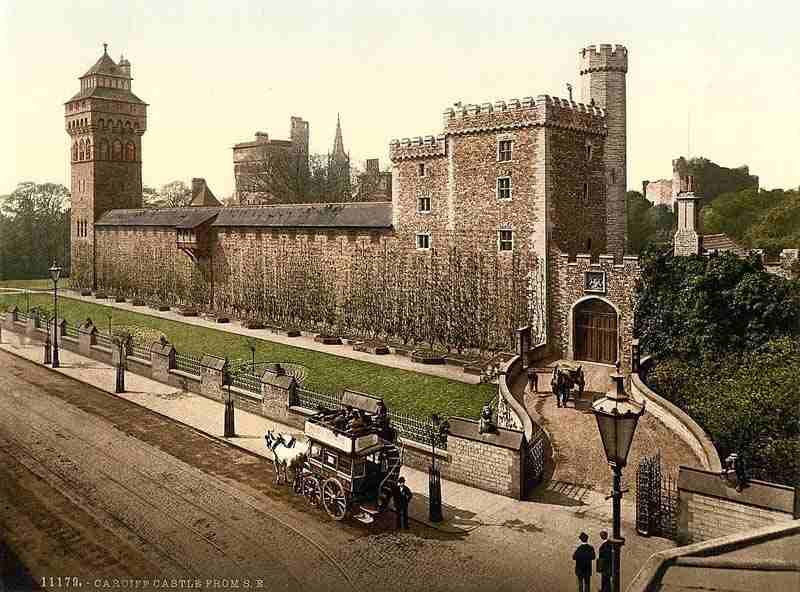 Outside Cardiff Castle Circa 1890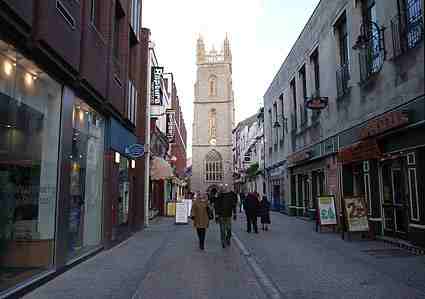 Church Street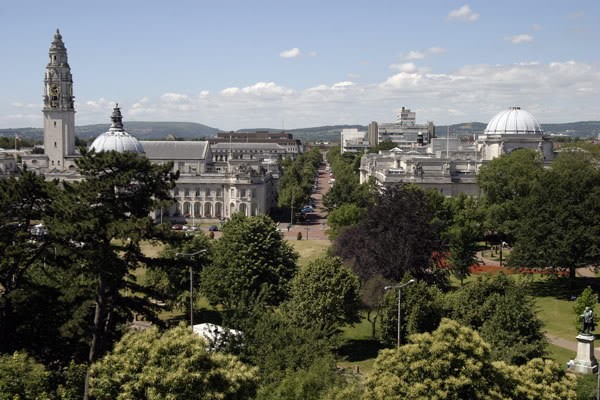 Cardiff View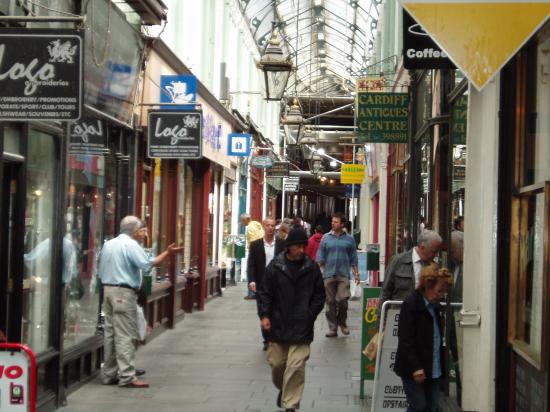 Royal Arcade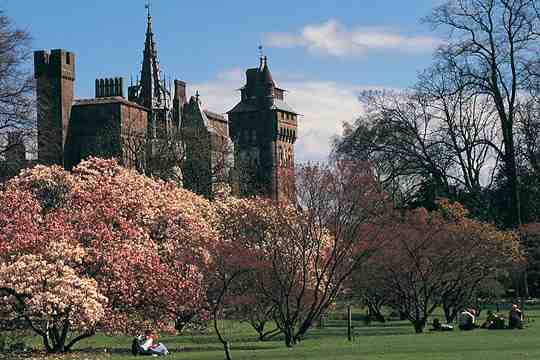 Cardiff Castle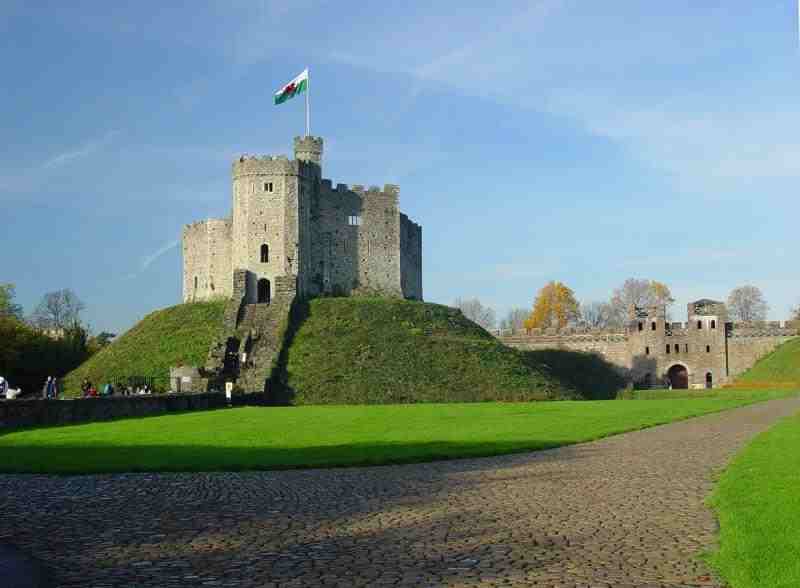 The Original Norman Castle which stands inside
the Grounds of the later Cardiff Castle Building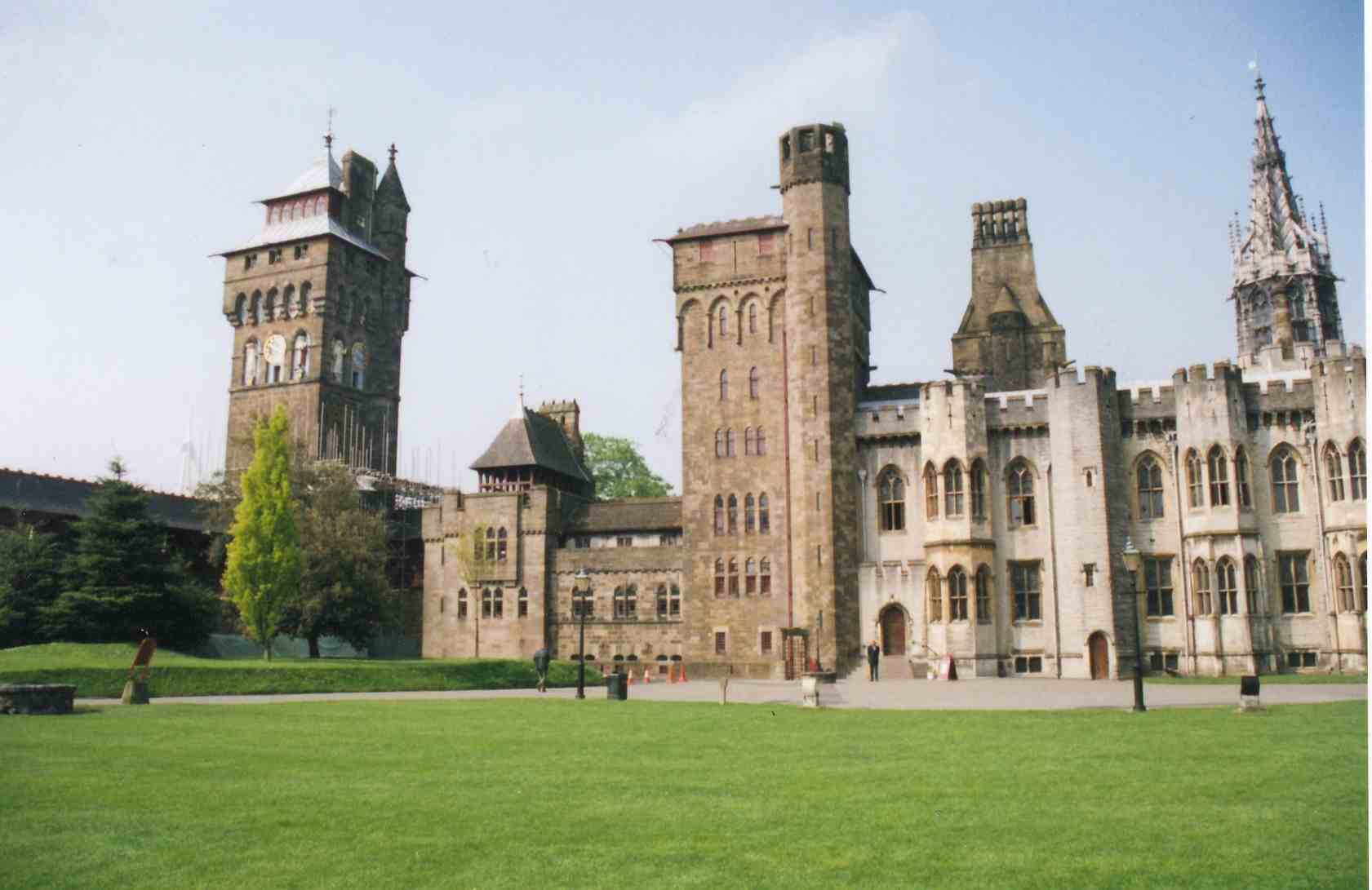 Inside the Grounds at Cardiff Castle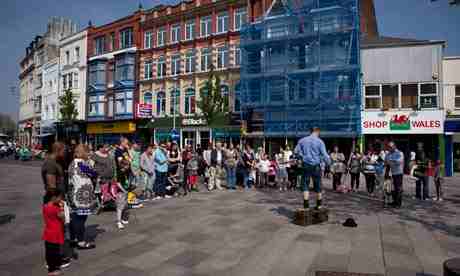 Cardiff Street Entertainment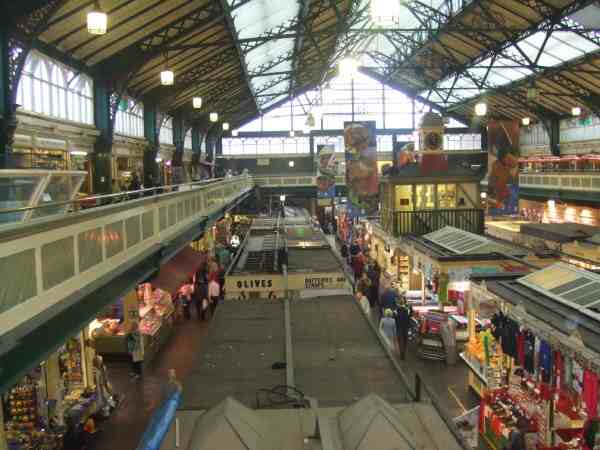 Cardiff Indoor Market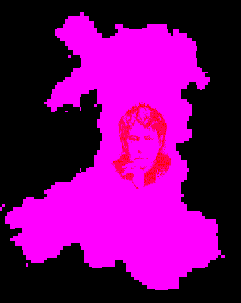 Cardiff Theosophical Society in Wales